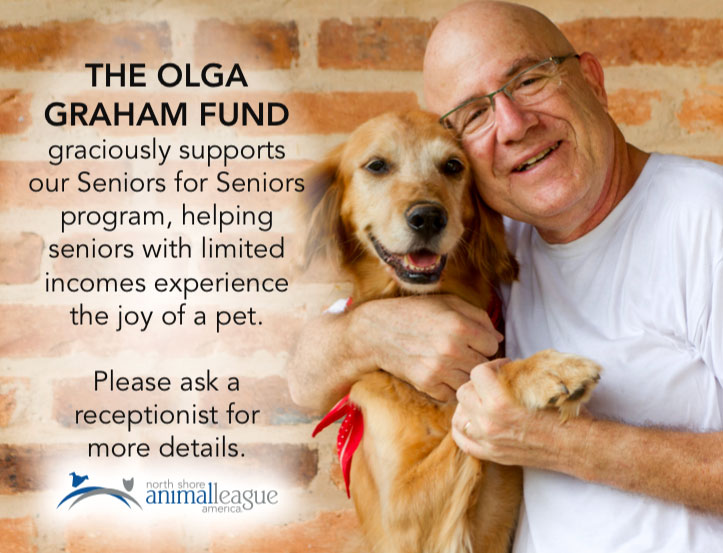 Uniting senior adopters with senior pets and advancing the Mutt-i-grees® Curriculum
North Shore Animal League America (NSALA), based on Long Island, New York, is the largest no-kill animal rescue and adoption organization in the United States and world. As a pioneer and leader in the no-kill movement, NSALA has been saving lives of companion animals since 1944. NSALA's no-kill mission means refuge and care for animals regardless of their age, medical condition or physical challenges. 
NSALA is committed to strengthening the human-animal bond, for people and animals at all stages of life. Two unique programs supported by GFF demonstrate how NSALA accomplishes this goal.  The Mutt-i-grees Curriculum for K-12 students fosters compassion for animals while promoting children's social and emotional growth. The Seniors for Seniors® program matches seniors over 60 with older animals who have a harder time being adopted and provides a host of benefits to help them care for their new pets. 
Learn more about GFF support for the Seniors for Seniors program on their website: www.animalleague.org/adopt/seniors-for-seniors